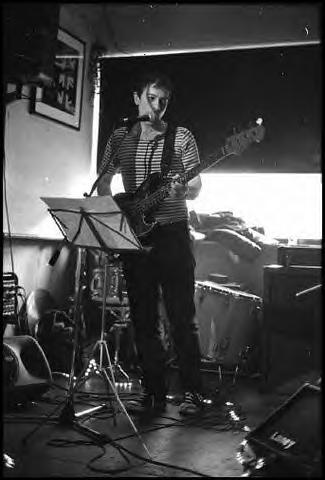 The story of The Shallows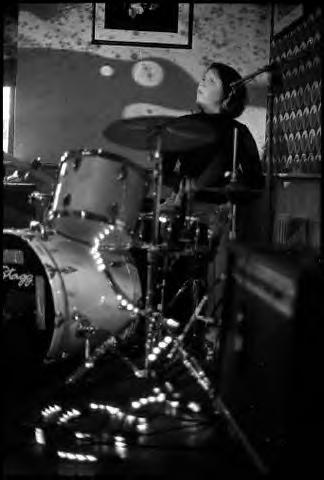 One day about 4 years ago Andy said to me that he wanted to do a band with 'just songs about the sea', and decided that The Shallows would be a lot better than The Deep for a band name. He had a Linus gig coming up at the Kashmir Klub, (the setup was you played 1 song amongst 10 acts - mostly mad singer-songwriters or pop wannabes - then the set is repeated later) and thought if we could squeeze The Shallows in then he could play 4 times in one night instead of 2. Very clever.


So we rehearsed for a night at Music City in New Cross, and, thusly prepared, made our stage debut in 2002. Andy played guitar, and I played my first ever gig on drums. I remember feeling really nervous, and really smiling a lot, and getting a good audience reaction because I was a girl or smiley, or something.


After about a year, Andy said he had some more songs, so we got together to rehearse. He'd switched to Bass, and had about 8-10 funky songs, some were covers. He had to borrow my bass, and although I used to get nervous when we swapped instruments in Linus (he pounded my bass really hard!) this time it was fine - possibly his technique was more refined, or I didn't care as much about the instrument now that I had my lovely drums. I learned the songs, and it was really fun.


Another year went by, and Andy decided that we needed to play a gig. He set one up on the Halloween Homocrime/Unskinny Bob all dayer. The kit provided at the Pleasure Unit was terrible, so I had to drive all the way home to get bits of my own kit before we could soundcheck. But eventually we were ready to play. It was really different being on stage with Andy after all these years, as a twopiece, but then again, it was also really the same. In a way it felt just like when we used to play music together in my room, all of 16 years before when we first met. I sang backing vox. I felt exposed, but made sure I played drums enthusiastically enough to distract myself from nervousness. Andy was, as ever, Andy on stage, very proficient with the songs and music, although a bit grouchy about a microphone that kept giving him electric shocks! All the 30 people in the audience whooped and cheered, and some even asked us when our next gig would be. "in about 2 years", I said, if past record was anything to go by.


Andy was really keen to get the band a demo, and play lots of gigs, so by May 2005 he had a recording session booked. We talked about what to record, and how, and we were both really excited about the project. However, the very week after, there was the accident, and just like that the rehearsal and recording never happened.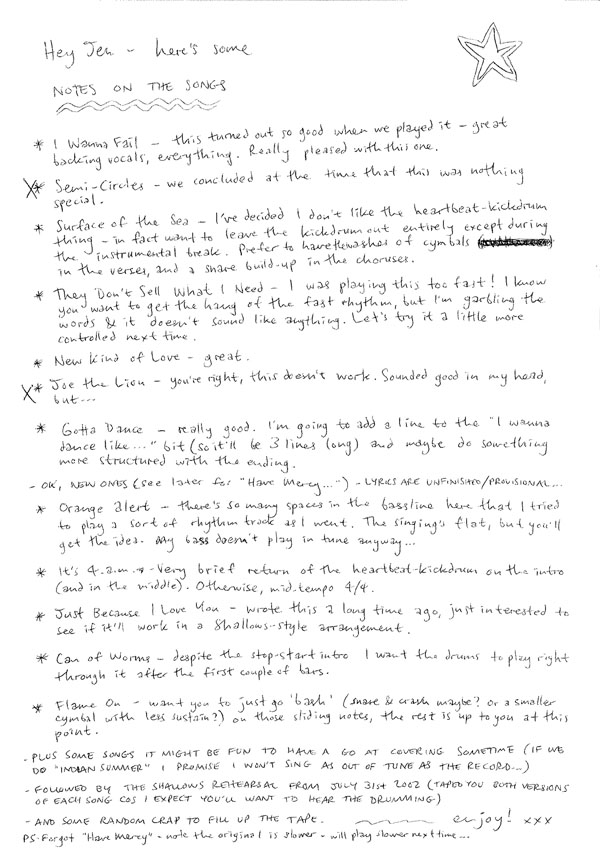 All I have is a recording of a rehearsal, but it's surprisingly good quality - Andy had this ancient cassette dictophone that always recorded fairly well - he could then pop the cassette into a 4 track to embellish it with whatever. I have no idea whether he did that with the recording I have, but maybe, maybe.


I am still missing Andy, but it's nice to know that I had this project and I had him all to myself to start Linus and finish the Shallows.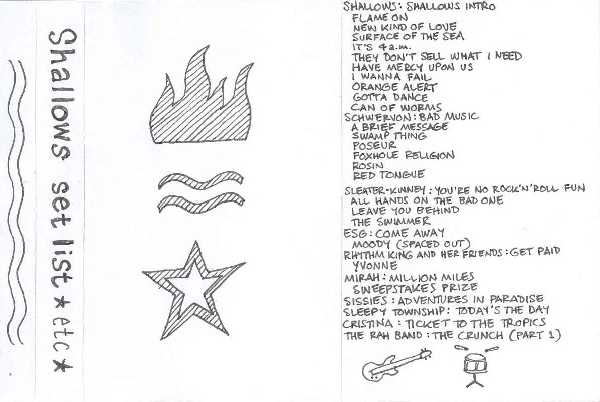 Here's some songs. Andy Roberts in Funky Bass-playing mode, with Gotta Dance, and Andy Roberts in poptastic mode: I wanna fail. And a few more: They don't sell what I need. Flame On. All songs copyright control Andy Roberts 2004.